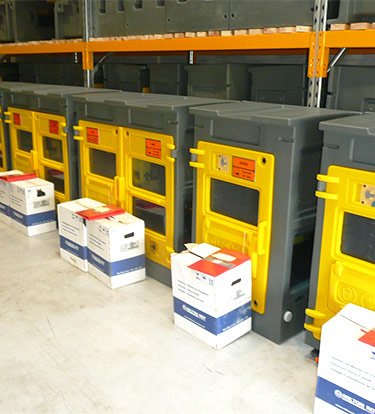 If you need an alternative pump with a system for regulating flow, switching on and off, and precise pumping of liquids, choose Dosapro Miltonroy dosing pumps.
Thanks to the quality of the materials used in their manufacture, this equipment is ideally suited to pumping chemicals (corrosive, abrasive, radioactive, viscous, pyrophoric, etc.) commonly used in industry and many other sectors.
Stockage & Systèmes offers customized solutions to optimize your pumping and product dosing systems. Take advantage of our experience and expertise to equip you wisely.
The different types of Dosapro Miltonroy dosing pumps
Milton Roy manufactures several models of positive displacement metering pumps and equipment that facilitate high-precision fluid control. This equipment for critical batching applications is distinguished by its reliability.
1- Dosapro Miltonroy mechanical diaphragm dosing pumps
The LMI series pumps are electromagnetically actuated and easily adaptable. Versatile and programmable, these cadence pumps with separately adjustable stroke allow microprocessor control of functions. Compact, lightweight and affordable, they can be fitted with dosing devices for high-viscosity substances.
2- Hydraulic diaphragm metering pumps
These Dosapro Miltonroy industrial high-pressure dosing pumps feature single or double diaphragms. Thanks to their hydraulic bypass control and integrated safety valve, these pumps comply with API 675. Stroke/speed feedback is optional.
3- Electric motor-driven pumps
These GM series pumps boast an interesting resistance that guarantees their performance. Stroke adjustment is by means of a variable eccentric. With few moving mechanical parts and low-pulsation flow, and no hydraulic shock, this equipment has a longer service life.
These Dosapro Miltonroy dosing pumps are low-pressure industrial models. They may feature a single or double PTFE or elastomer composite membrane. They can also be controlled by hydraulic bypass and include an integrated safety valve. Stroke/speed control is optional. All measures are taken to ensure that this equipment complies with API 675.
Dosapro Miltonroy dosing pumps are part of the MILROYAL and PRIMEROYAL series. The modular design allows customized dosing by using several dosing units and motors for different applications. They are made up of multiplexable mechanical assemblies with up to 10 heads. They also include a preformed, reusable membrane and a piston or composite membrane dispenser. The stroke of these devices is adjustable by means of a micrometric system and they comply with API 675.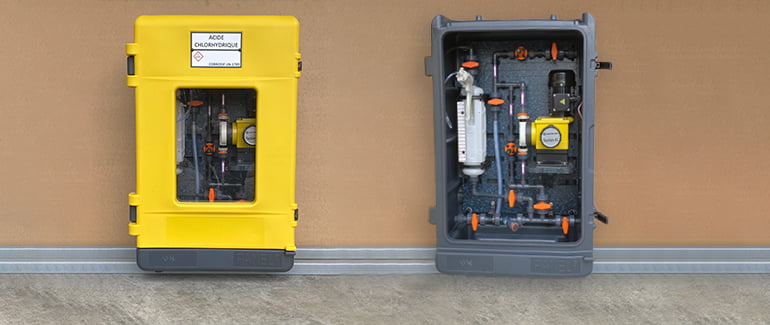 Sound recommendations for choosing your Dosapro Miltonroy dosing pumps
If you're thinking of buying Dosapro Miltonroy dosing pumps, you need to consider the following criteria: flow rate and pressure, displacement, type of fluid to be dosed and the environment in which the system will be installed.
To determine the ideal pump size, you need to know the flow rate and pressure at which you want to dose the product.

Some installations are not based on continuous flow injection, but rather on dose injection. This is the case for product packaging, batch processing, proportional injection, etc. Dosapro Miltonroy dosing pumps should therefore be selected taking into account the displacement to be injected at each pumping operation. In this case, we recommend installing pumps with a pre-selected stroke counter. All Dosapro Miltonroy pump models are compatible. Manual adjustment is possible, or the displacement can be altered using a servomotor. If you're looking for low-dose equipment, choose Dosapro Miltonroy electromagnetic LMI dosing pumps.
3- The type of fluid to be dosed
To assess the nature of the fluid to be dosed, you need to consider its viscosity. You need to check whether the fluid is clear or charged. Temperature and chemical compatibility with the dispenser must also be taken into account. Other parameters such as density, vapour pressure and installation calculations must be taken into account to guarantee the reliability and durability of your Dosapro Miltonroy dosing pumps.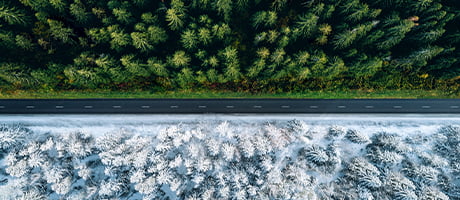 If you work in a hostile environment (corrosive, radioactive, explosive, etc.) or in a particularly extreme climate (temperature, humidity, sand, etc.), choose process pumps such as the LMI, GA, GM, or mROY, MAXROY, PRIMEROYAL, MILROYAL series.
Turnkey consulting and installation services Storage & Systems
As you can see, choosing the right dosing pump requires a great deal of expertise. Stockage & Systèmes offers customized services for the selection and installation of your metering pumps. Whatever the specifics of your business, our engineers will help you set up the applications you need.
We'll help you decide which Dosapro Miltonroy dosing pumps are best suited to your needs. We ensure that your installations comply with current regulations and standards. Don't hesitate to contact us to make your installation project a reality.
let's start the work
Together
Do not hesitate to contact us. We will get back to you within 1-2 working days. Or call us now.