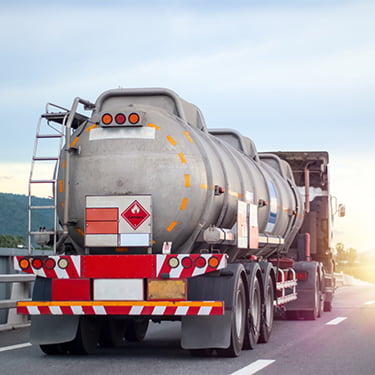 The regulations applicable to the unloading of chemical products, as recommended by Inéris, are much stricter than those for storage, because transport and transfer increase the risk of accidents. Before transferring hazardous, corrosive, aggressive, explosive or flammable products, etc., take the time to find out about the rules to be observed.
The employees selected for this mission must be trained in all the regulations to be followed. In this way, they can guarantee the safety of people and transfer and storage equipment. Stockage & Systèmes informs you about the importance of Inéris recommendations for chemical product disposal.
Chemical dumping regulations: labels for greater safety
Chemicals are often dangerous substances that can cause injury, irritation, burns and poisoning. In the event of fire or explosion, your equipment may be partially or completely destroyed. Here are a few rules to follow to ensure your safety, whether storing or unloading chemicals.
1- Labels and cards for easy product identification
Technicians in charge of managing and handling chemical products must always be aware of the precautions to be taken and the chemical risks associated with each type of product. Each container must bear a clearly visible and legible label indicating the nature of the product and its characteristics (corrosive, flammable, explosive, toxic, irritant, oxidizing, environmentally hazardous, etc.).
INRS safety data sheets and toxicological data sheets provide detailed information on the effects of products and the measures to be taken in the event of splashes, burns or other incidents. For example, in the event of skin or eye contact with acid, rinse thoroughly for at least 15 minutes before contacting a doctor.
2- Labels for transporting chemicals
Inéris regulations governing the unloading of chemical products include a specific labeling system to ensure the safe transport of hazardous materials. All product packaging (drums, canisters, jerrycans, tanks, storage cabinets, etc.) and transport vehicles must be correctly labeled, so that the people in charge of transport, transfer and unloading are well informed and can take the necessary precautions. The labels most commonly used for transport are those indicating toxic, corrosive and flammable products.

Inéris regulations for the storage and transfer of hazardous chemicals
To better protect human health and the environment, strict rules have been established. The transport of hazardous goods by land is governed by appendix I of the TMD (Transport de Marchandises Dangereuses) decree. This text also provides a framework for unloading and has been part of the chemical unloading regulations since the beginning of 2021 (source Inéris).
For all decanting operations on industrial sites, these recommendations and guidelines must be taken into account and complied with: decanting by pressurization, pump or gravity, whatever the type of container used. Chemical compatibility, pressure and product transfer speed need to be well defined to select the most suitable equipment. Tank dimensions, hose quality and pumping principles depend on the characteristics of the chemicals to be de-pot.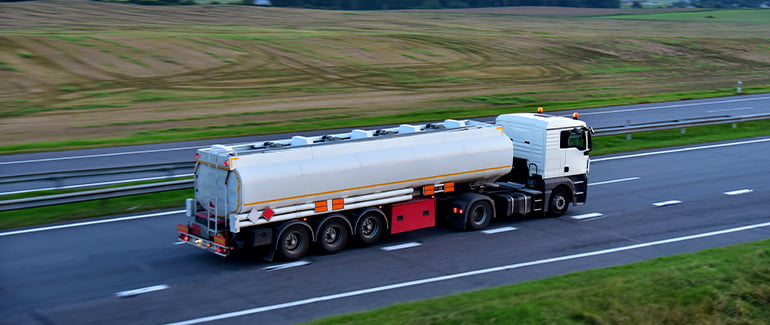 You need to check that the equipment available on your premises meets the safety requirements for handling chemicals. Inéris regulations on chemical product unloading stipulate that reception facilities must be correctly sized to receive the substances to be delivered. Specific facilities must also be created in the vicinity of the premises to facilitate emergency handling of accidental splashes or sprays of the chemicals to be transferred.
All personnel involved in unloading operations, whether agents of the transport company or company technicians, are required to undergo training on the products likely to be unloaded, the types of facilities required, and the emergency procedures to be applied in the event of an accident.
Collective protective equipment and instructions for use, as well as mandatory personal protective equipment, must be carefully prepared. Comprehensive documentation is available to help managers in their day-to-day work. The driver in charge of the delivery must not transfer the products if he finds that the storage facilities are unsuitable. He must then report the situation to his employer so that the safety equipment can be completed.
What equipment should you choose for transporting and storing chemicals?
Stockage & Systèmes offers advice and technical support for the transport and storage of chemical products. Choose the experts at Stockage & Systèmes to size and design your corrosive chemical reception and storage facility. They will be able to advise you and suggest the HDPE high-density polyethylene and PP Polypropylene tanks that are right for you. Your installations will be designed and equipped in accordance with Inéris recommendations and guidelines.
Our specialized teams are at your disposal to take a close look at your situation before making you a customized offer based on your needs. We take into account every detail in the field to ensure that your new installations are both functional and safe. Thanks to our expertise in plastic boiler making, we can design unique models of polyethylene HDPE tanks for your central storage areas and buffer storage facilities.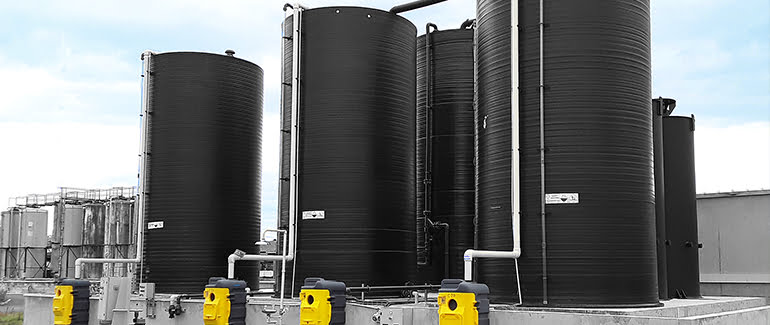 Stockage & Systèmes is the ideal partner to help you comply with the regulations governing the unloading and storage of chemical products, in line with the recommendations and guidelines of Inéris, the leading public body in this field in France. We can train your staff to ensure that all transport and transfer operations are carried out safely and to avoid accidents. Don't hesitate to contact our sales department to find out more about the services that interest you. We are always ready to listen to your requests and ensure your complete satisfaction.
let's start the work
Together
Do not hesitate to contact us. We will get back to you within 1-2 working days. Or call us now.